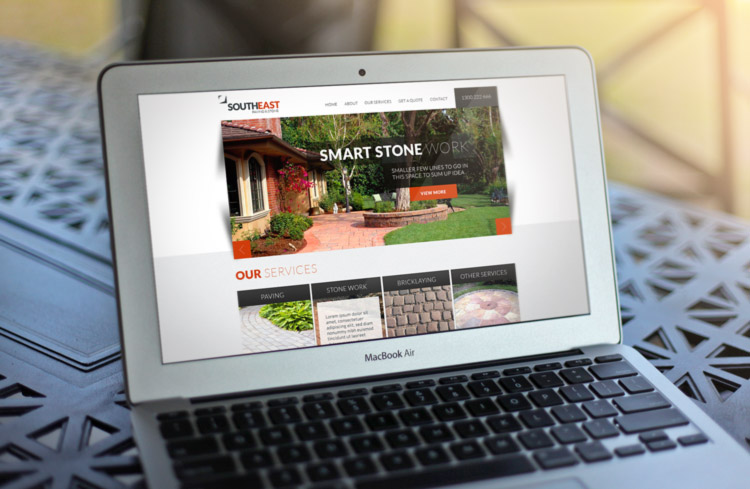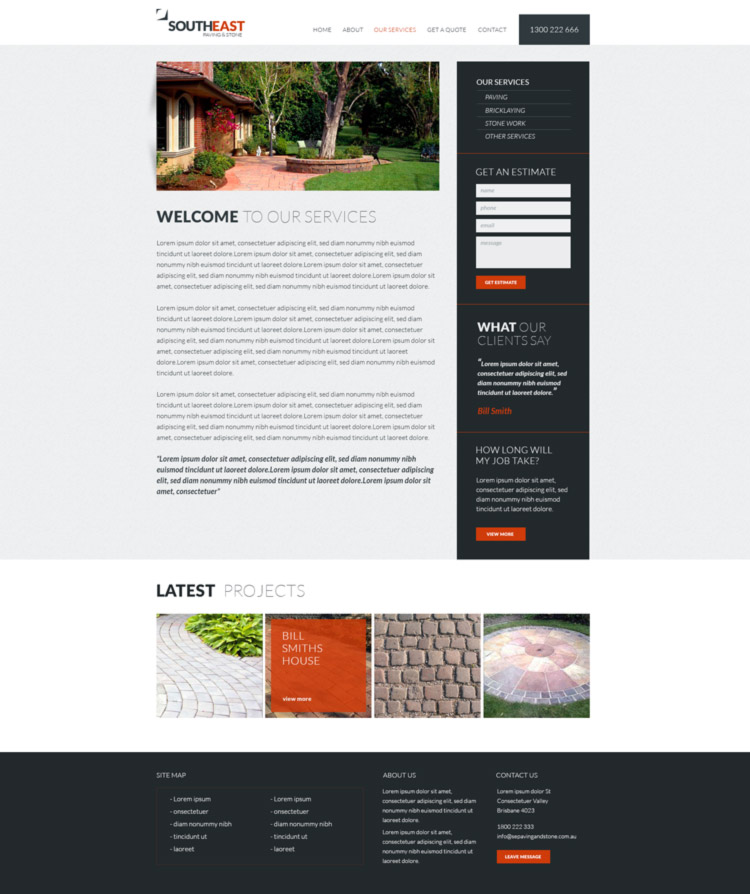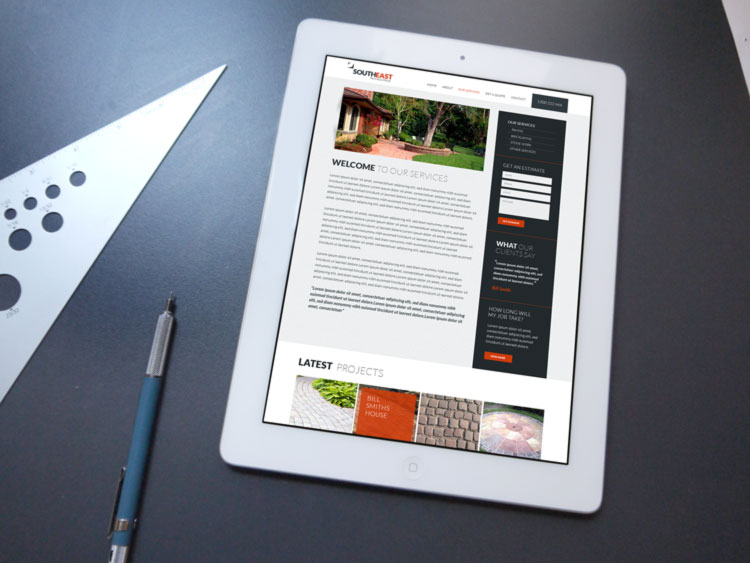 Client
Southeast Paving is a paving specialist located in Morningside in Brisbane's east. Throughout their many years in the trade, they have worked on an incredible number of amazing housing projects – each one the envy of surrounding neighbourhood. Furthermore, they are one of the very few in their broader industry to offer a more measurable, flexible costing structure.
Their issue here was how few people out there knew of either their easy quoting or their affordable pricing approach. With this going unnoticed, there is little to no way for anyone to actively differentiate them from any of their competitors.
Objectives
Establish Southeast's expertise in paving.
Promote the new easy service process.
Increase awareness of Southeast's highly affordable pricing structure.
Outcomes
Piece by piece, we were able to lay the groundwork for a brighter future at Southeast Paving. We started by crafting a new, energetic website that reflected the impeccable paving work they carried out on a daily basis. This included a clear display of their easy service process, something that was truly as easy as 1, 2, 3. On top of this, we helped establish their authority and expertise by distilling their infinite knowledge into a detailed FAQ section, one that also outlined part of what makes their pricing structure so unique.
Every aspect of the business is now effectively on display for all to see, with all the necessary impact and information to grow. Furthermore, the clean, simple approach to website design and wording will work for them for many years to come –something all budding brands need.