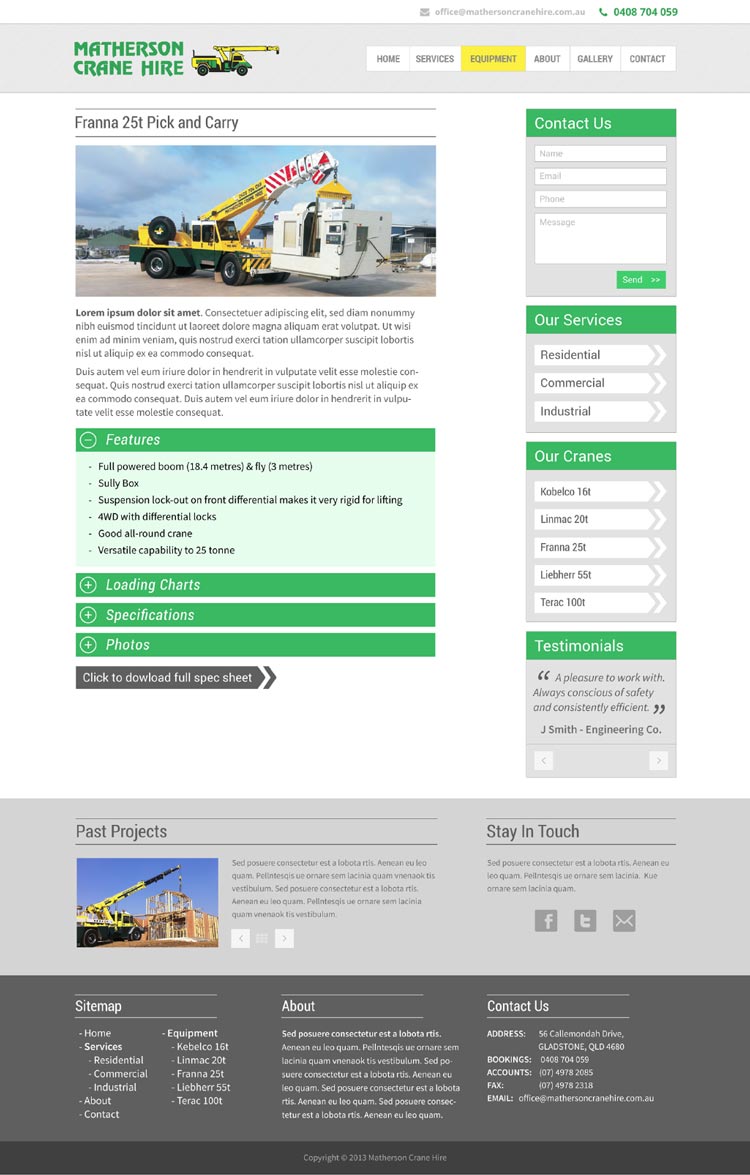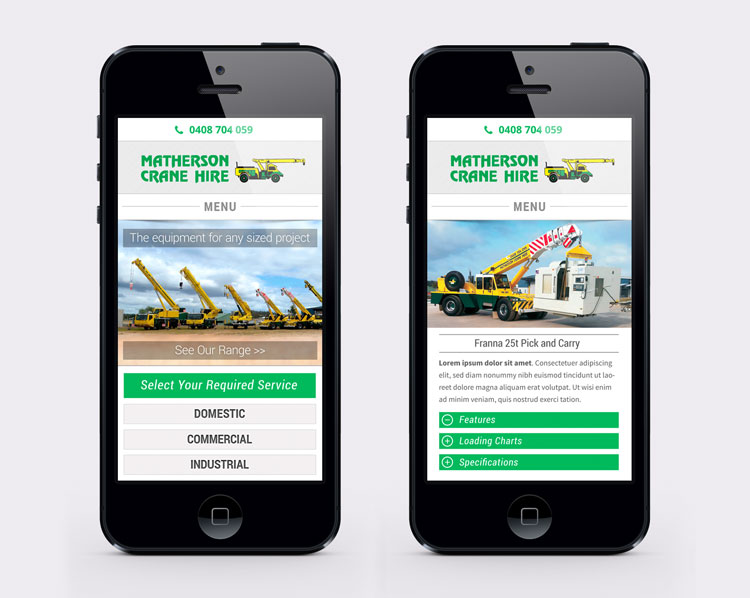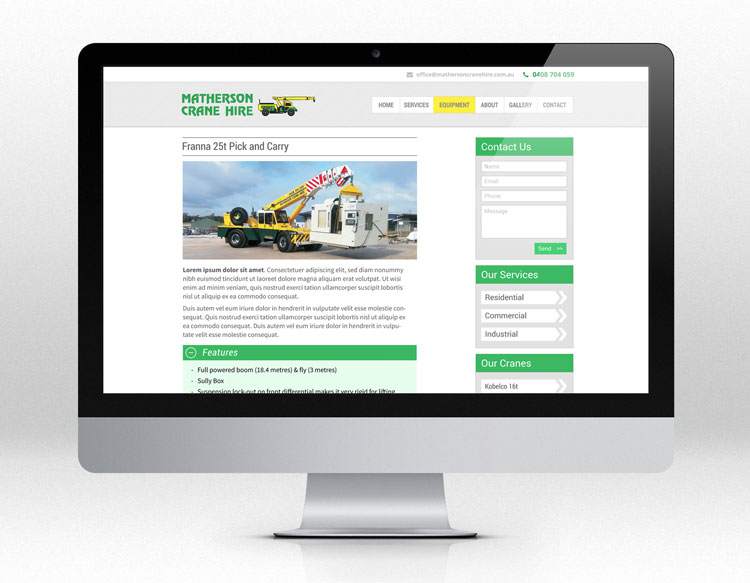 Client
Since 1980 Matherson Crane Hire has been providing affordable crane hire services to a diverse range of domestic, commercial and industrial clients throughout Queensland. This diversity alongside a willingness to offer professional advice and high value has allowed them to become one of the most sought after crane companies in the state.
All they needed to gain greater market share was a cleaner, clearer web presence, one paired with a distinct and approachable persona. Without this, they would not be able to put their current fleet into full use or meet a desired growth targets.
Objectives
Highlight the affordability and effectiveness of domestic services.
Establish a voice and personality that is both approachable and professional.
Clearly outline the power and potential of each crane currently in Matherson fleet.
Outcomes
What we were able to create for Matherson Crane Hire was a website that was as succinct as it was distinct. It's overall structure, tone, and design effectively established a warmer, professional image that was in sync with that of the company's core staff. Everything was neatly laid out before any prospective client, where they were domestic commercial of industrial.
No matter who was perusing the site, they would now have access to clear and specific details of what was possible based in their situation or the specific crane being recommended to them. Now more than ever, Matherson Crane Hire has the capacity to actively engage and inform all prospective clients before, during and after their initial consultation, effectively establishing rapport and understanding throughout the entire working relationship.