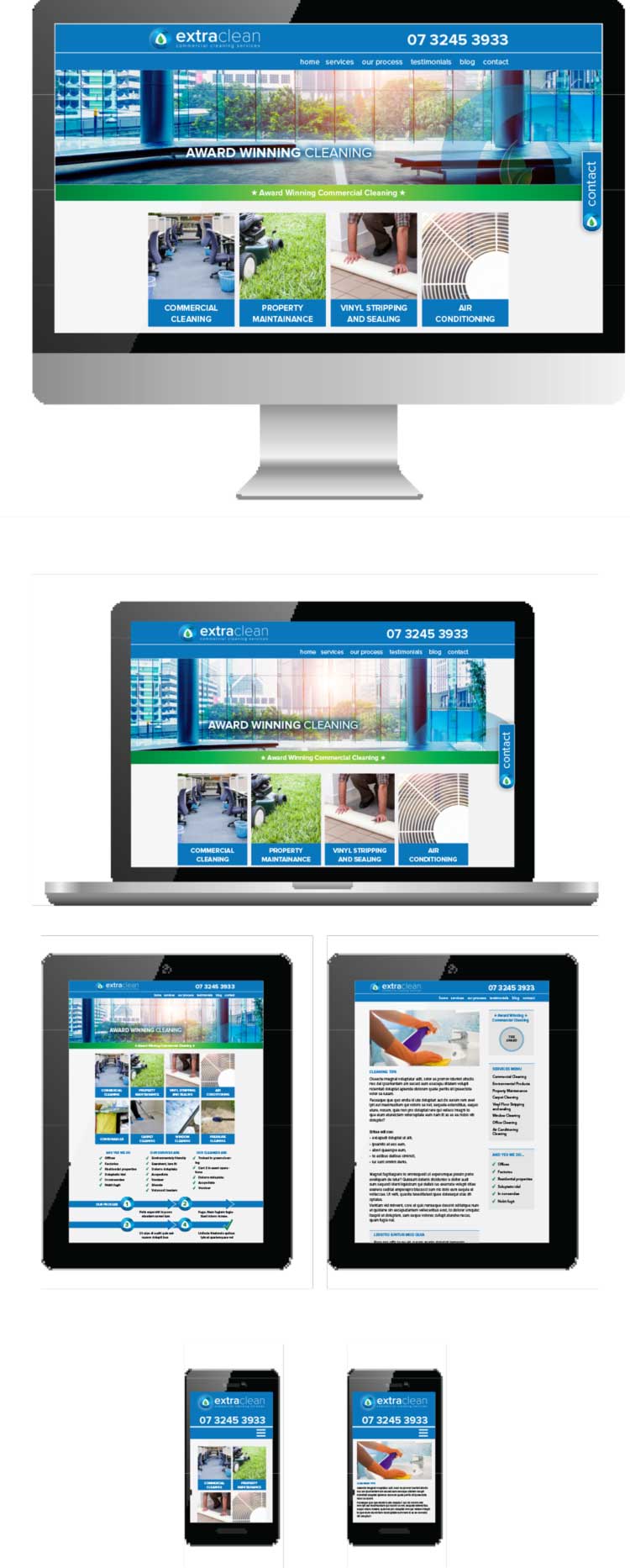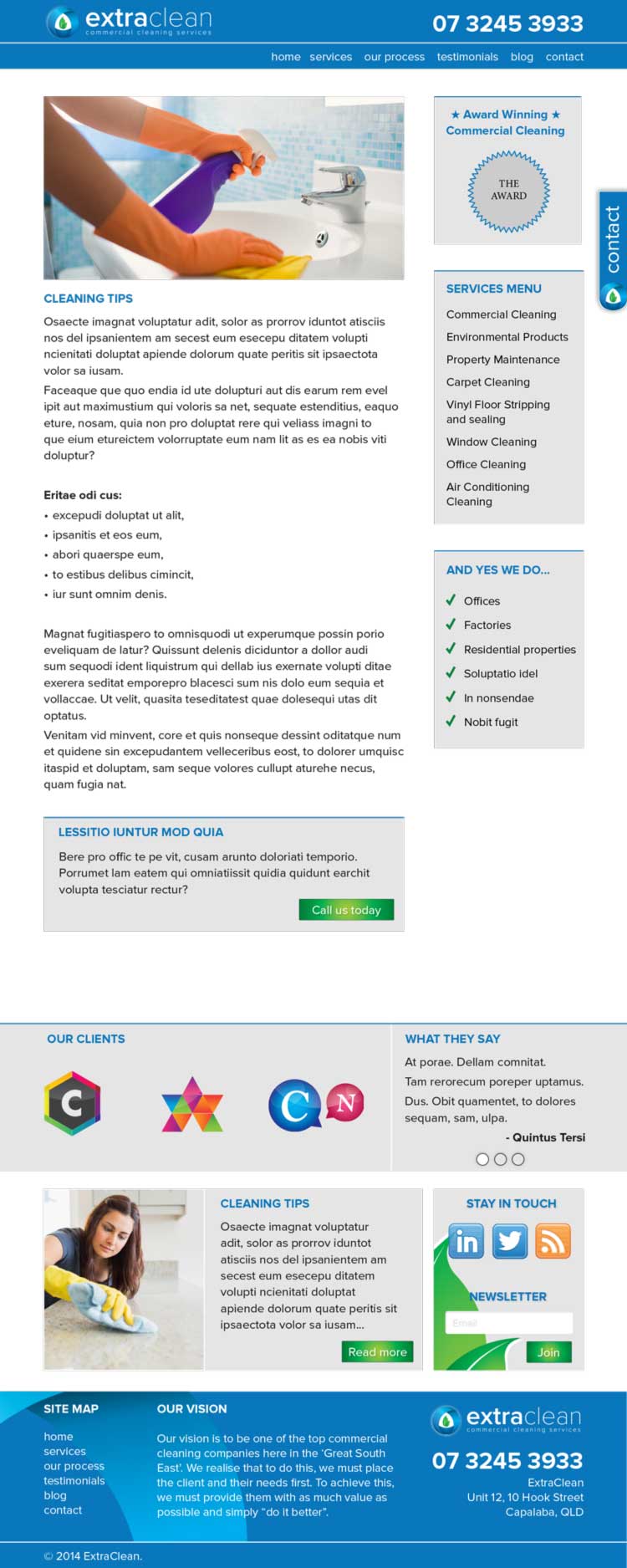 Client
Since 1979, commercial cleaning company ExtraClean has scrubbed, mopped and polished their way into the good books of many clients, including doctors, commercial kitchens and storefronts. At all times they have been focused on delivering results that are specific to the expectations or their clients and that are specific to their respective industries.
Yet while their wide array of meticulous cleaning services are incredibly adaptable and reliable, their growth had come to a stand still. What they were lacking was a look and feel that was as clean and professional as they themselves were. Without this they could never become the preeminent commercial cleaners they saw themselves as.
Objectives
Draw attention to the green credentials of ExtraClean in terms of both training and practices.
Highlight the tailored meticulousness of ExtraClean's services.
Promote obligation-free 'contracts'utilised by ExtraClean.
Outcomes
In every way possible we have ensured that ExtraClean's new web page exuded a clean, green image that was on par with that of their staff and management. Natural colours have been used throughout the design process, including their freshly minted logo. From the moment any prospective client lays their eyes upon this site they will be able to see and feel how meticulous and professional ExtraClean can be.
In terms of copy and information, all pages contain just enough information and genial tone to give those perusing the site reason to enquire further. At all times ExtraClean's unique contract promise and green credentials are mentioned, effectively bolstering a new customer's desire to follow through with a cleaning contract. In short, this site is an effective first step toward a more prosperous future for this impeccable cleaning company.